EFS LLC Fuel Management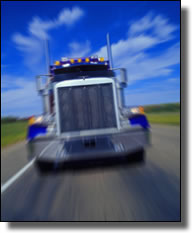 Manage your bottom line.
The difficulties of navigating today's diesel market are greater than ever. Fuel has replaced equipment and payroll as a trucking company's largest expense. Geopolitical unrest, increasing demand, decreasing supplies, tighter emission regulations, natural disasters and a weakening economy have turned the buying of diesel fuel into a major challenge. Are you adequately prepared to meet that challenge?
Fuel Prices
Daily Pump Average

Monthly Pump Average

Daily Cost Average

Newest Truck Stops:
| Name | Location | City | ST | Last Price |
| --- | --- | --- | --- | --- |
| Speedway #7147 | I-75, Exit 49 | Athens | TN | $3.469 |
| Speedway #7114 | US 64 | Chattanooga | TN | $3.529 |
| Wilco #5510 | I-65, Exit 304 | Cullman | AL | $3.739 |
| Speedway #7611 | I-71, Exit 65 | Octa | OH | $3.699 |
| Speedway #8013 | I-70, Exit 21 | Brookville | OH | $3.799 |
| Pilot TC #8625 | I-20, Exit 118 | Odessa | TX | $4.009 |
| Love's #558 | US 400 | Dodge City | KS | $3.849 |
| Love's #517 | I-70, Exit 26 | Grand Junction | CO | $3.819 |
| Mach 1 #21 | US 45 | Harrisburg | IL | $3.699 |
| Town and Country | US 83 | La Feria | TX | $3.999 |